Tips For Selling On Shopify
Press Hall is here to help you start selling customized clothing and accessories online. We sat down with successful shop owner, Megan Duncan, to get these helpful Shopify tips.
Top 7 Shopify Tips
Megan Duncan, owner of Meg Ann Co. has built her own apparel brand and is here to pass on advice to those just getting started.
If you haven't made your Shopify store yet, check out our 5-step guide on how to get started selling on Shopify.

Tip #1: Take beautiful product pictures.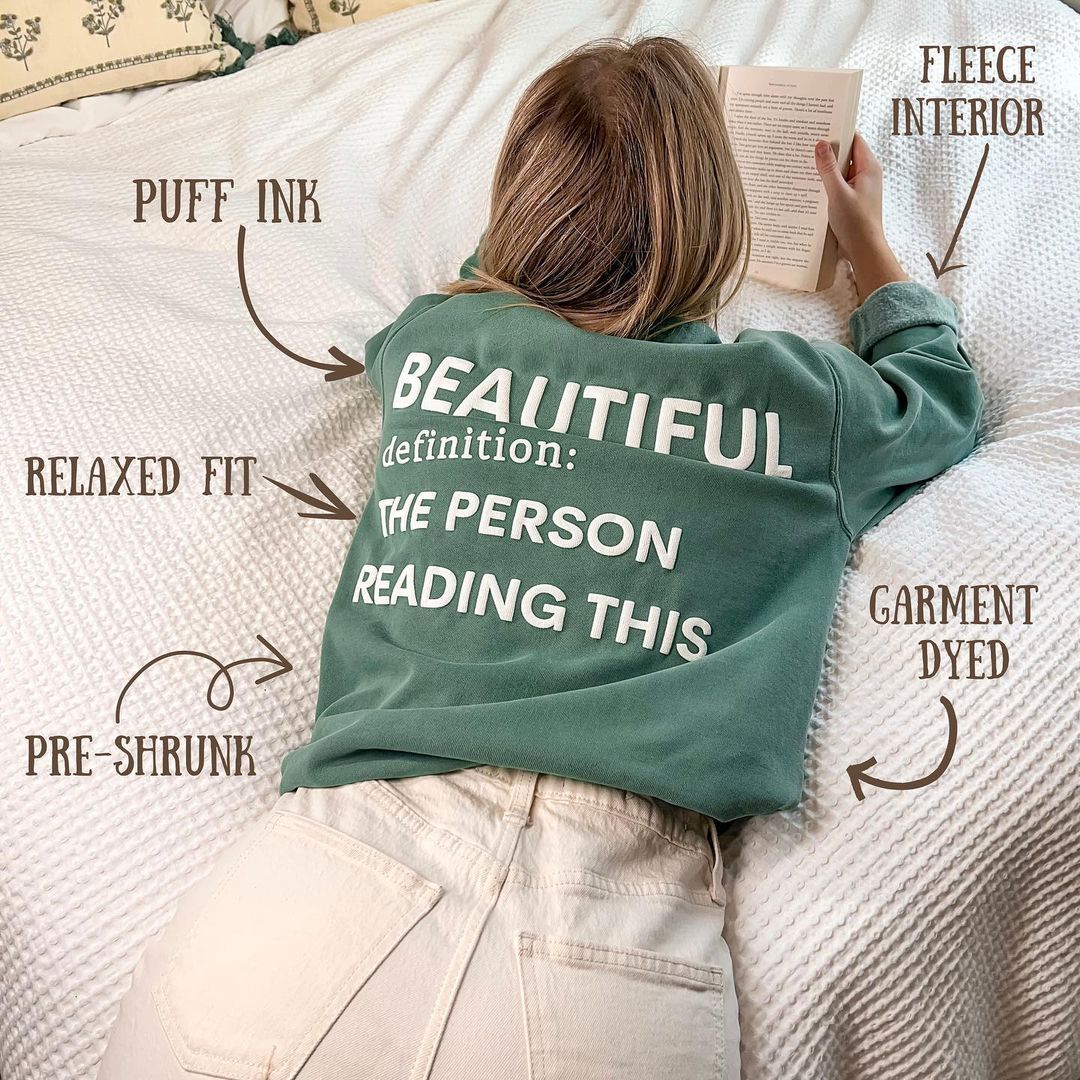 Assuming you've already bought blank apparel and accessories and decorated them with your designs, you should take time to capture your product pictures. If this means investing in nice lighting and backdrops, it is totally worth it. Product photos can make or break a listing.

If you can't get the necessary equipment, the camera on your phone and some editing skills may come in handy. For a slew of reasons, it's wise to learn how to use an editing tool like Canva to create clothing mockups using the product images. There are tons of editing tools you can access online. For a clothing brand, you'll want a tool that can isolate images easily, multiple export options, and templates for social posts.

Tip #2: Choose a Shopify theme that fits your clothing brand's style.
It's time to customize your Shopify storefront with a theme. This is basically the layout and color scheme of your website. You will notice some themes are more equipped for selling items like apparel, while others look better for selling other products. Choose one that catches your attention and start inserting your content!
Shopify has many free themes to choose from. When beginning I suggest using the free ones. You can look into purchasing different themes but they can get pretty pricey, like $300+.

Tip #3: Link your socials to your Shopify account.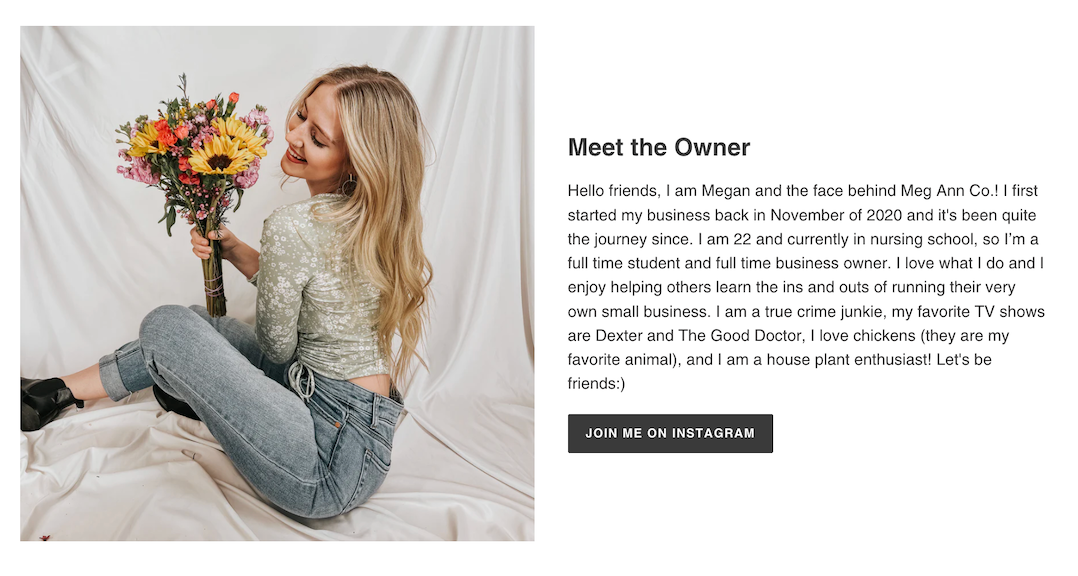 Shopify offers the option to link your selling channels to your social media such as Instagram, Facebook and Pinterest. This allows customers to be able to purchase directly from the social media platform, and the orders will still be sent to your Shopify store! Tag your products in the photos or videos that you post on your social media accounts to make this shopping experience better. Utilizing this feature brings a lot more traffic to your site and makes it so much easier for customers! It can also help your Instagram grow by putting your content on the "shop" page where people browse posts that have been recommended to them.

Tip #4: Create an "About Us" page.
Your customers want to know who they are buying from! Create an about us page or excerpt on your site that tells the story behind your brand. Include your brand's history and mission statement. Also, include a photo of yourself.

Tip #5: Utilize the duplicate feature.
If you're selling variations of the same type of product like t-shirts with different designs, try using the "duplicate" button when creating your product listings. This will make your life so much easier! Once you create an initial listing for the product, you can click on that product and duplicate it so that you won't have to re-enter the same information for your second product. The duplicate feature is helpful for products that share the same product type, product category, and shipping information. Then all you need to do to the duplicate is tweak the description and photos and you have a whole new listing without doing 85% of the work.

Tip #6: Don't forget to list your policies.
One of the top things customers want to know before they purchase something online is "Am I able to return this easily?". Having your return policy and other policies or a FAQ tab readily available can help alleviate confusion and promote purchases. Don't worry about having to come up with your own policies from scratch, Shopify offers name templates that you can alter or fill in the blanks! Once you're finished, add the policy section to the footer on your site so customers can get to the information easily.

Tip #7: Take advantage of Shopify's blog feature.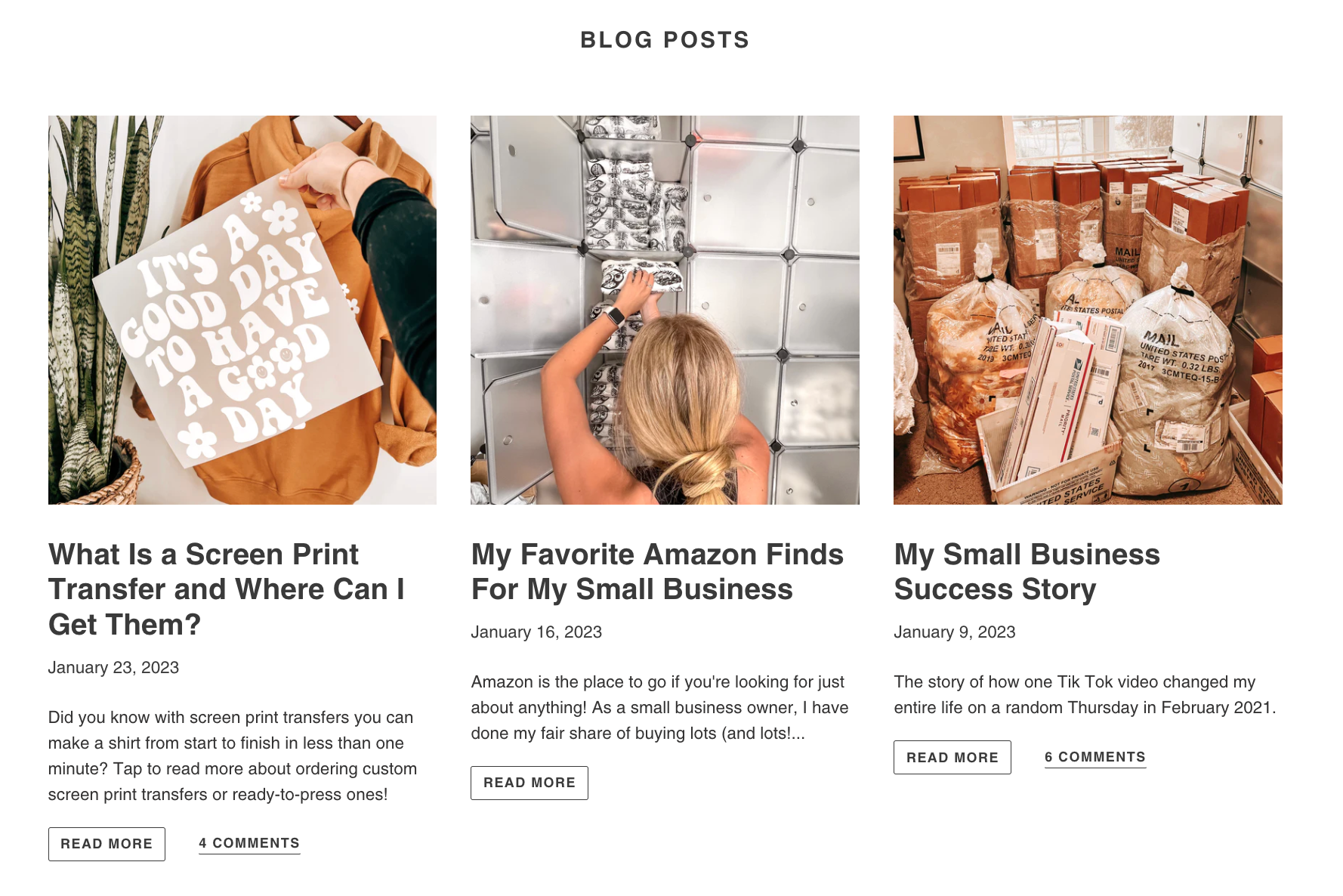 Shopify offers a FREE blogging platform within your website. This means you can create blogs and have them available to read right on your website! Blogging can help drive traffic to your page and promote your products. Use keywords and hyperlink to your product listing pages as much as possible without sounding like a robot. If you link out to a site other than your own, be sure their site is credible and trusted. Avoid linking to other sites with ads or misinformation.

Many new apparel brand owners don't have room for a large inventory of blanks (i.e. undecorated t-shirts, crewnecks, hoodies, etc). If this is your case, you may want to consider learning how to use Canva to create clothing mockups. Which would allow you to operate as a made-to-order clothing brand and order blanks as orders come in.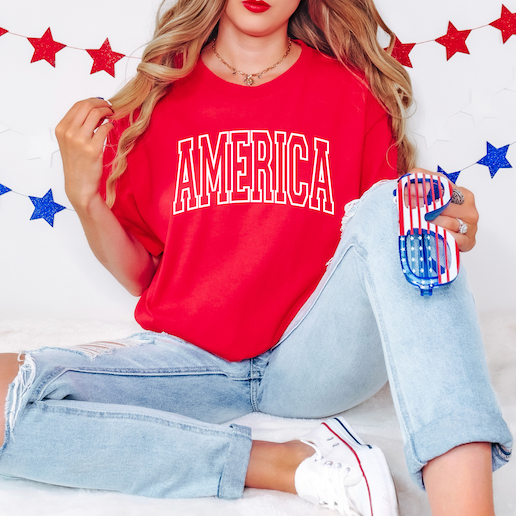 Just make sure you communicate your shipping policy and let your customer know how long it takes you to decorate an item.

We don't require a business license to get wholesale blank apparel prices. And we don't force you to buy a ton of them at once. $3 t-shirts for everyone, yay!
Oh and if you want to learn how to decorate blank apparel to sell on your Shopify site… Press Hall is here for that too! We've got free tutorials for every type of decorating, so you can learn what's right for you.