Tips For Selling On Etsy
Tips For Selling On Etsy
Press Hall is here to help you start your own clothing brand with confidence! We sat down with successful shop owner Megan Duncan to get tips based on her experience running a successful Etsy shop.
7 Tips For Selling On Etsy
We sat down with Megan Duncan, owner of Meg Ann Co. to get her advice for those who are interested in selling their creations on Etsy. If you're looking for a step-by-step checklist to get you started, check out our guide on How To Start Selling On Etsy.
Let's dig right in.

Tip #1: Take beautiful product pictures.
If this means investing in lights and even some backdrops, it is totally worth it. Product photos can make or break a listing. Studies show that 93% of consumers consider product photos to be one of their top deciding factors in a purchase.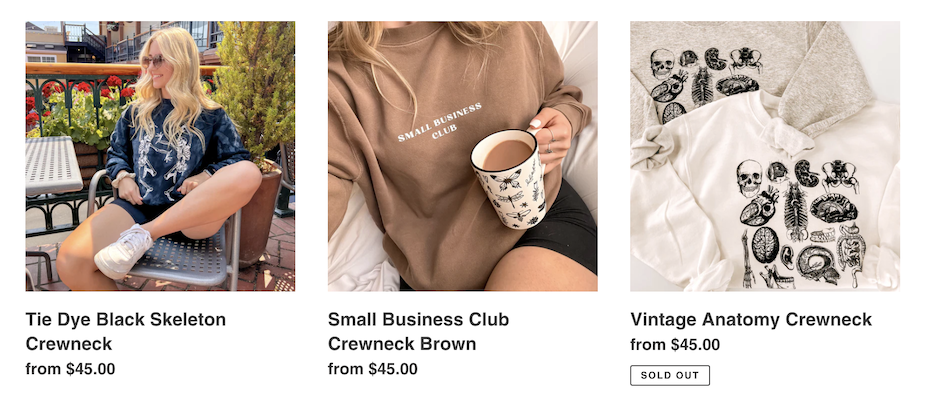 Tip #2: Use ALL the tags.
When creating a listing, there will be a section where you can add tags (aka keywords) to your listing. Keywords will help shoppers find your products.

Tip #3: Update your tags as you grow.
When your shop starts to grow, you can look at your analytics to see what terms people have searched to find your listings. Write these words down and add them to your tags! Odds are, other people will be searching up these terms as well.

Tip #4: Don't sell yourself short.
Remember that Etsy takes a percentage of your profits. If this means increasing your product price to offset these fees, do it! Don't sell yourself short.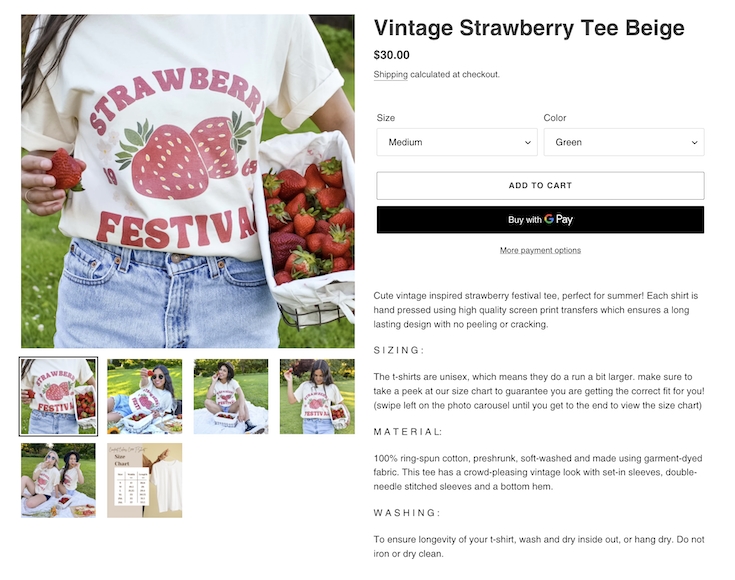 Tip #5: Pay for Etsy Ads on popularly searched products.
If you are selling a product that is popular and a lot of other people sell as well, it may benefit you to spend a few dollars a day on advertising. Let me explain… Etsy is a marketplace where people go to shop. For example, if I want to shop for a sunflower shirt, and I search "sunflower shirt" in the Etsy search bar, I get 49,826 listings that pop up. If you just uploaded your listing, you may be on the very last page of all of these options. No one is going to scroll through almost 50,000 listings. By paying for advertising, Etsy will boost your listing up to the first couple pages. This gives you a major advantage of being seen!

Tip #6: Communicate with your customers.
Respond to messages and help out your customers if they are having issues with an order. Etsy recognizes this and will give you a badge for being a "star seller"! This will help build confidence in those shopping for your products and encourage them to buy from you.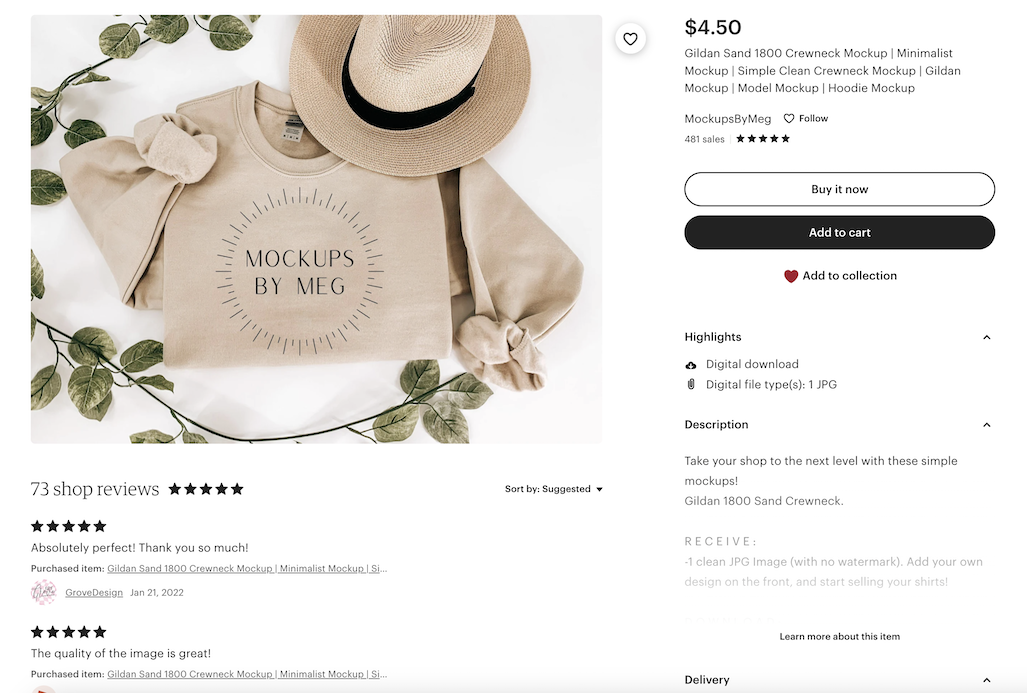 Tip #7: Learn to duplicate an old listing to save time.
Now for my favorite tip that I didn't know about until recently… If you are adding new product listings for new but similar products to those you've previously posted to your shop, just duplicate the listing and change the title and add new photos. No need to reinvent the wheel everytime you add new products. This saves SO much time. By duplicating the listing, you are eliminating having to add tags, put in shipping information, and more.
Eager to start planning your first product launch? Press Hall has got your back. Shop our huge selection of blank apparel and accessories.
We don't require a business license to get wholesale prices. And we don't force you to buy a ton of them at once. $3 t-shirts for everyone, yay!
Oh and if you want to learn how to decorate blank apparel to sell on your Etsy shop… we're here for that too! We've got free tutorials for every type of decorating, so you can learn what's right for you.