Spring and Summer 2023
The Press Hall Trend Report: Spring/Summer 2023
We've analyzed the top 2023 fashion trends to bring you: The Press Hall Trend Report for Spring and Summer 2023. Whether you're launching new products or you just enjoy making custom clothing, start your next project off with the right blank apparel and accessories.
Trending Colors: Spring/Summer 2023
One of our favorite and most reliable resources for seasonal color trend advice is The Pantone Color Institute. You might have already heard that the 2023 Pantone color of the year is Viva Magenta. So everything you make in 2023 should be…Viva Magenta!...Just kidding! Pantone does more than just the color of the year. They work with fashion industry experts in New York (and London) to come up with a whole palette of trending colors that you can expect to see on the runway in each season. It's called a "Fashion Color Trend Report" and you should definitely keep it bookmarked when you're creating a mood board for your Spring/Summer 2023 product launch.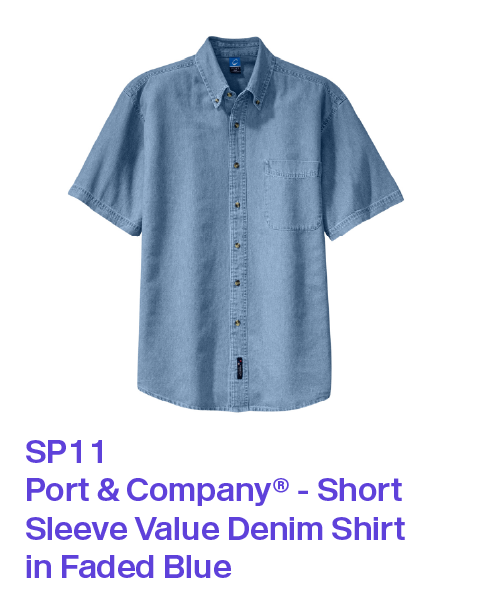 Overall, the trending colors for Spring/Summer 2023 are bright, bold, and energetic. We're talking: Fiery reds, hot pinks, tangy oranges, and acid greens. When it comes to shades of blue, there are some interesting differences between the New York and London 2023 fashion trends. In London, designers are using vibrant cobalt blues, where the New York runway is full of more subdued blues that are reminiscent of denim. Which is your favorite? Does one fit better with your brand or your style? Will this be the season you jump into decorating actual denim? If so, we've got the perfect blank shirt to start with: The Port & Company Short Sleeve Value Denim Shirt, also referred to as the "SP11".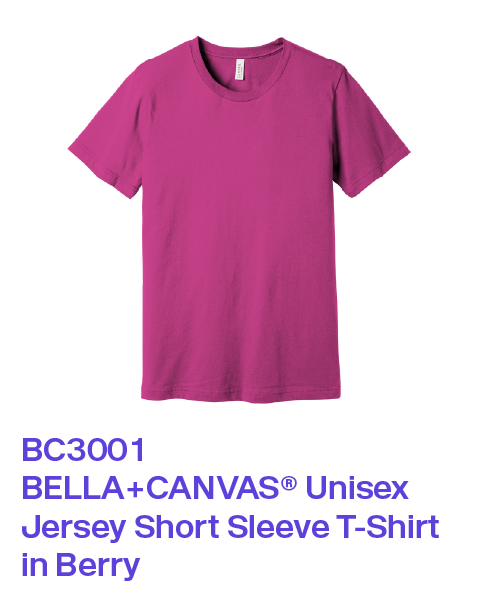 No matter which color trends for Spring/Summer 2023 peak your interest, Press Hall has so many great colors of blank apparel and accessories for you to decorate! If you're eager to brighten up your product selection, we've got the perfect blank t-shirt for you: The BC3001, otherwise known as the Bella+Canvas Unisex Jersey Short Sleeve T-Shirt. The Bella+Canvas brand offers tons of decoration-ready blank apparel in bright, bold, and energetic color options.

Explore even more bold and bright blank apparel at Press Hall.

Trending Styles: Spring/Summer 2023
Now that we've covered trending colors for Spring/Summer 2023, let's discuss trending styles. If you're planning a Spring/Summer 2023 product launch, you should consider including styles that people typically wear in warmer weather. Think tank tops, t-shirts, and tote bags. Lean into the excitement that springtime always brings. Whether you're happy that the groundhog saw his shadow or not, Spring is a time to let the sunshine in. A time for setting aside hoodies and sweatshirts. And for letting tank tops and t-shirts take center stage.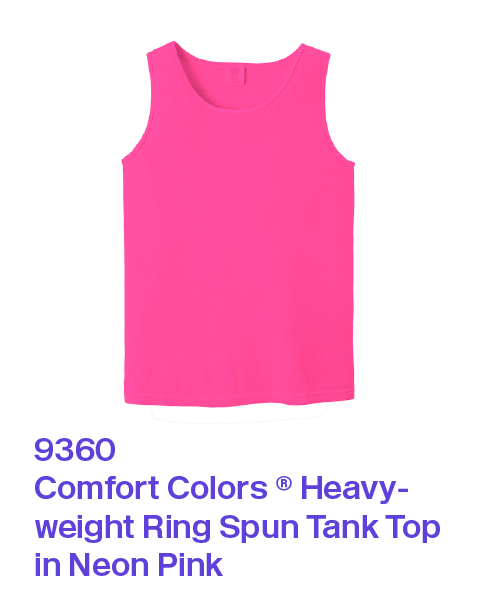 There are some important Spring and Summer 2023 fashion trends that we've seen designers incorporate into their collections. We're seeing styles that prioritize comfort with soft fabrics blends and oversized fits, styles that have functional features like pockets, and styles that are sustainably made.
No matter which of these style trends you plan on leaning into, Press Hall has blank apparel that rises to the challenge. From blank pocket t-shirts to blanks made with recycled materials, we've got it all.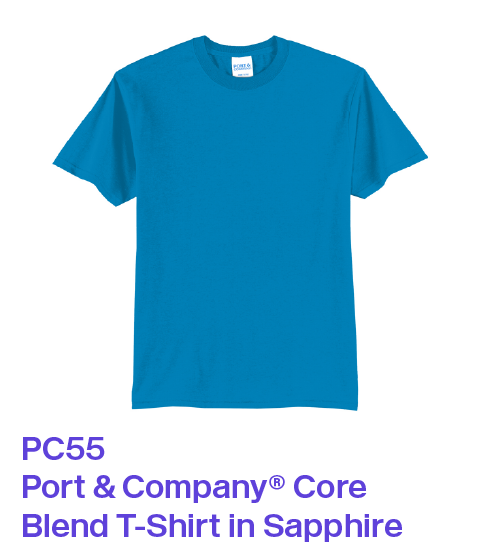 You could even use blanks with tear-away tags to create some oversized items. Just relabel them with your apparel brand's logo and resize them to be worn "oversized". For example, you can order a bunch of medium/large Port & Company Core Blend T-Shirts (aka the "PC55"), rip off the removable tags and replace them with a label for your brand and sell them as oversized smalls. Just be sure to let your customers know it's meant to fit oversized and baggy. A great way to show this is to take pictures of models wearing them how you intend for your customers to wear them and adding detailed product and model size information.
If you're looking for a softer blank to decorate, try any of our tri-blend blanks. Why stop there? Impress your conscious consumers by decorating the super soft and sustainable Allmade Unisex Tri-Blend T-Shirt (aka the "AL2004"), which is made from recycled water bottles.

Our Favorite Blank Accessories For Spring/Summer 2023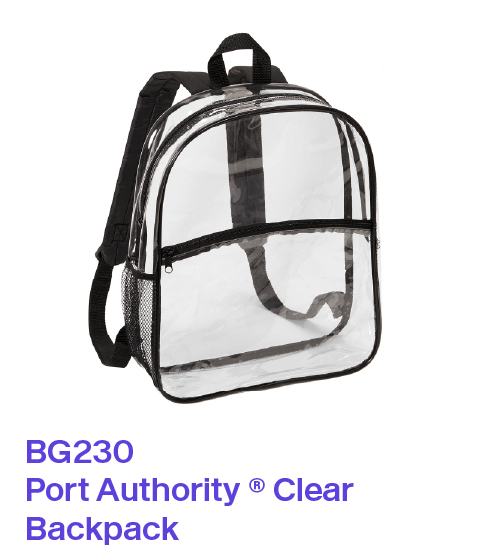 Clear vinyl bags are one of our favorite blank accessories this season. We've got a few to choose from at Press Hall but this clear backpack is our top-pick for Spring/Summer 2023. It's functional, durable, and cute. Plus, we came up with an even cuter way to decorate them: Patches! You can make patches with felt and HTV like we did, or step it up a notch by ordering custom patches for your customers to purchase at your shop and attach themselves. Have an embroidery machine? Make some freestanding patches with tear-away stabilizer and some appliqué fabric. When you have your patches ready, slap on some permanent adhesive hook & loop dots and you're good to go!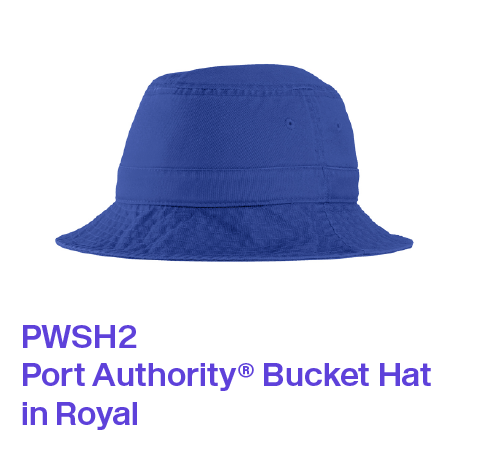 The bucket hat trend is continuing to come back during the sunny season again and again. We're here for it. Our Port Authority Bucket Hat is 100% cotton twill, which makes it a great canvas for bleach dyeing (aka reverse dyeing). We've tested both the blue and red color with bleach and the shades that appear are bright, exciting, and definitely bold. If you've not yet decorated hats before, this bucket hat is perfect to start with. It's easily laundered, holds up great to decoration methods that involve high heats, and it's even sturdy enough for machine embroidery! You don't even need a special hat hoop either because it's easy to bend and mold. Just hoop some tear-away stabilizer and use temporary adhesive spray to float the hat over the hoop while stitching. You've got this!
For more decoration inspiration, check out our free tutorials and project ideas at Press Hall.
Ready to start making?
From tips on selling your creations to DIY projects, Press Hall is here to help you get started on your next product launch.
Learn more