Our Favorite Y2K Blanks
Whether you're a custom apparel business owner, or simply curious about the Y2K outfits and Y2K style that are taking the world by storm, here are our top-picks for blanks to make custom Y2K blanks.
Welcome to a journey back in time to the early 2000s, a period marked by the emergence of Y2K fashion, a style that defined an entire era. The fashion landscape of the 2000s was a mesmerizing blend of bold statements, quirky trends, and an unapologetic embrace of individuality. In this blog post, we'll delve into the Y2K revival, exploring the perfect blank apparel and accessories for making custom Y2K products.

Denim-On-Denim: Port & Company Denim Shirts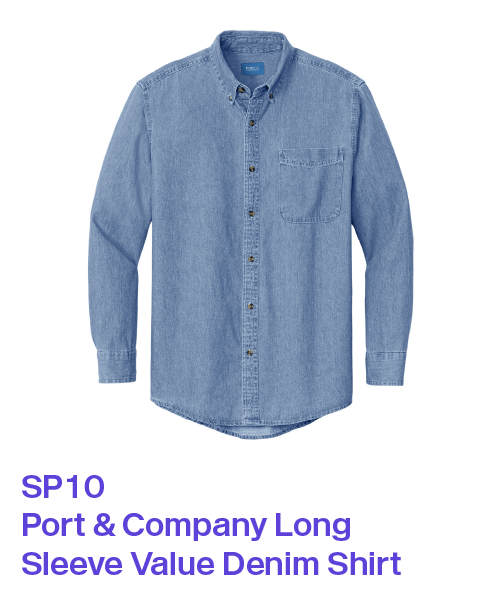 Some of the most iconic Y2K outfits involved denim. The Y2K denim-on-denim trend is making a strong comeback, and what better canvas to unleash your creativity than this Port & Company Long Sleeve Value Denim Shirt? As a custom apparel maker, you have the perfect opportunity to transform this Y2K Denim Shirt into a masterpiece that your customers will love.
This Port & Company Y2K Denim Shirt is the perfect blank canvas for custom Y2K clothing. It's not just a blank garment; it's an opportunity to bring the essence of the Y2K era to life while showcasing your ability to transform boring blanks into custom Y2K-inspired clothing for your shop. So, dive into the world of denim-on-denim and don't look back. Let your creativity run wild with this versatile and iconic button-down denim shirt.

On Wednesdays We Wear Pink
The iconic Mean Girls quote still rings true in 2023. And this District Women's Scorecard Crop T-Shirt would be so FETCH embellished with your favorite Mean Girls quote, especially in the vibrant hot pink option, of course.
With a modest crop and distressed stripes on the sleeves, this shirt can be paired with low rise jeans or high waisted shorts for the ultimate Y2K outfit.
What would your customers like best? A Christmas-themed "You go, Glen Coco!" shirt? Or perhaps a "Is Butter A Carb?" crop top? Why not both? As a custom apparel maker, seize this opportunity to create a statement piece that captures the spirit of the Y2K era. Your customers will thank you for it.

Fanny Packs, Belt Bags, Hip Packs - They're back!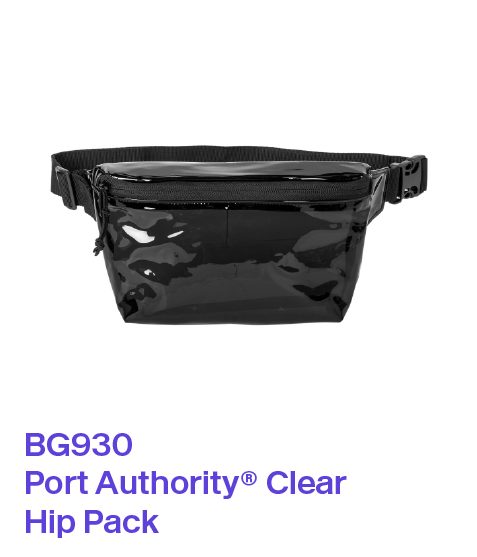 Whether you call it a fanny pack, belt bag, or hip pack, we're all talking about the same functional accessory, and they're no longer a thing of the past.
This Port Authority Clear Hip Pack is a must-have accessory for those who want fashion and functionality. And it's begging to be made into something unique and exciting.
The BC930 fanny pack has a clear PVC body to match the futuristic aesthetic of the Y2K trend. The polyester strap and zippered main compartment allows anyone to enjoy a summer excursion with ease.
You'll want to avoid melting the plastic with a heat press so either enjoy this fanny pack as it is, or experiment with a no-heat decoration method like embroidery or permanent adhesive vinyl.

A Staple Through The Decades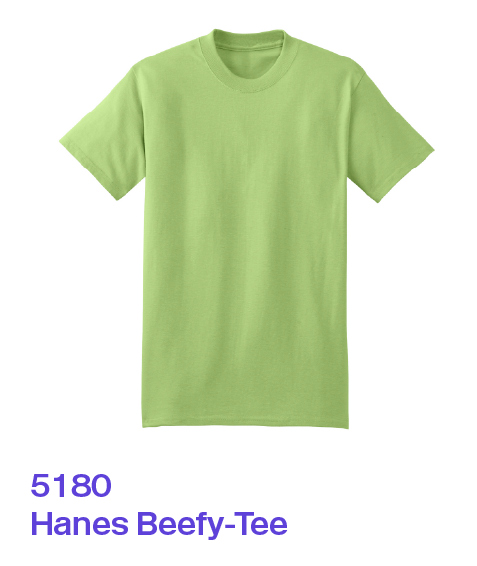 Keeping up with ever-changing trends can be tiring. That's why we're including this Hanes Beefy-T 100% Cotton T-Shirt as a timeless t-shirt option. The "beefy tee" has remained a reliable and classic blank shirt for all kinds of apparel decorators for over 45 years.
This shirt has maintained its relevance with its ultra-soft, 100% cotton feel and contemporary styling ability.