Learn How To Sell On Shopify
Deciding between Shopify or Etsy to sell your custom clothing? This quick 5-step guide will walk you through all the first steps of ​​selling on Shopify and hopefully help you choose which is the right platform for selling your customized clothing online.
Our ambassador, friend, and fellow apparel decorator Megan Duncan helped us make this step-by-step guide for those wanting to start selling customized clothing on Shopify. Why? Well, if you check out her Shopify storefront or her brand's Instagram, you'll see she's got plenty of experience.

In this 5-step guide, we'll show you how to:
Create Shopify account
Customize your storefront with templates
Upload your inventory
Configure shipping and payments
Perform your first test order and go live
At this point, you should have already bought blank apparel and accessories at Press Hall, tested decorating them, and captured visuals of them (or created mockups with your design using a tool like Canva.)
If you need some help learning how to decorate blanks to resell online, you'll want to explore your decoration technique before setting up shop on a marketplace like Etsy or Shopify. Don't worry, we can help with that too! We're here to help ALL makers, no matter your level of experience.
Check out our guide on how to start a clothing brand or our other free tutorials and beginner small business insights to take your decoration skills and small business to the next level.


5-Step Guide: How To Sell On Shopify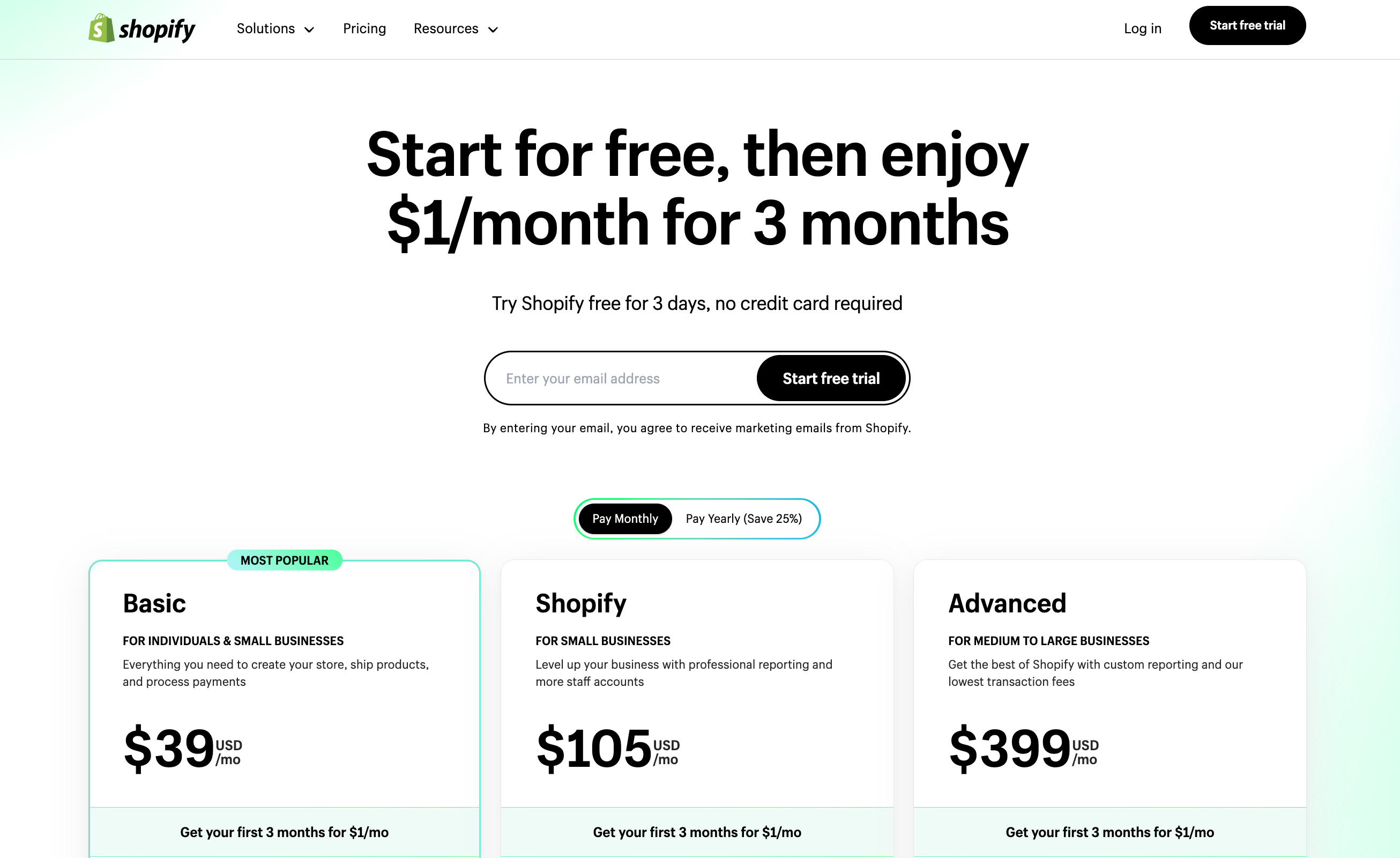 Step 1: Create a Shopify account and start your free 14-day trial.
We love a free trial. And Shopify gives you 14 days for free to help you get started selling on Shopify. After you create a free account, you can consider which of the pricing plans are right for you. Whether you're opening a Shopify to sell made-to-order products or you're starting a t-shirt business that showcases your apparel decoration skills, the best Shopify price plan for a new apparel brand owner is likely the $39/month option.

Step 2: Select and customize your Shopify store template.
There are a lot of free Shopify templates that work well for those starting their own clothing brand. Unless you feel super attached to one that costs money, we suggest you start by choosing a free template that aligns closely with your brand's style.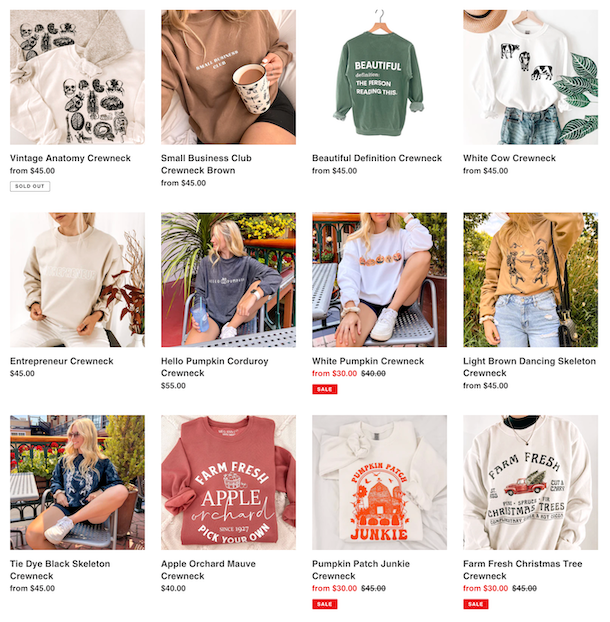 Step 3: Upload your inventory.
Watch your store come to life as you start adding products to your inventory! Click "Products", then "Add Products" and follow the prompts within Shopify to upload your inventory. You can also create a collection to keep your products more organized (this is highly recommended by Shopify and Shopify sellers).
If you need help photographing your customized clothing, check out Megan's article on "How to Take High Quality Product & Social Media Pictures Using Your Phone"

Step 4: Choose a shipping method and set up payments.
Get your Shopify store ready for collecting payments and choosing shipping carriers. You can decide if you want to accept debit, credit, PayPal, Apple Pay, etc. For shipping, choose your favorite carriers! Megan uses USPS and UPS. Then just input your shipping rates (these will not be automatically populated).

Step 5: Place a test order and go live.
This is the moment where everything comes together. It's time to place your first test order! No need to convince your BFF to order something. Shopify allows you to use a fake credit card number to create a "fake" order. Then it lets you go through all of the steps as if you are a customer purchasing an order.
If you need more help placing a test order on Shopify, check out their blog for support.
Once you are happy with the results of your first test order, you can switch your shop to "Live" and customers will be able to start shopping at your online shop! Now all you have to do is get the word out about your brand.