How To Diversify Your Etsy Or Shopify Store
How To Diversify Your Etsy Or Shopify Store
Explore 5 effective strategies to diversify your handmade products and take your business to the next level.
5 Strategies To Sell New Items In Your Shop

As a small business owner who decorates and sells wearable products through an online shop like Etsy or Shopify, one of the keys to sustaining and growing your business is diversifying your product offerings. Once you've mastered decorating a blank t-shirt, why not try decorating tote bags, fanny packs, or other decoration-ready accessories.
We worked with successful small business owner and maker Allie Mitrovich, to come up with these tips for those hoping to grow a small business that decorates and sells blanks online.

Engage With Your Followers & Customers
There are always more and more opportunities to engage with your customers and followers on social media. Especially if you have a following on Instagram. You can use story features like Q&A or polls to learn about your follower's preferences. Ask them questions like: "what do you want to see from me in my next launch," "what color shirts do you want to see in my shop," "what didn't you like about my previous drops," etc. This way you can learn more about what your customers want and can provide them with things you know they will buy.




Decorate New Blanks & Explore New Decoration Techniques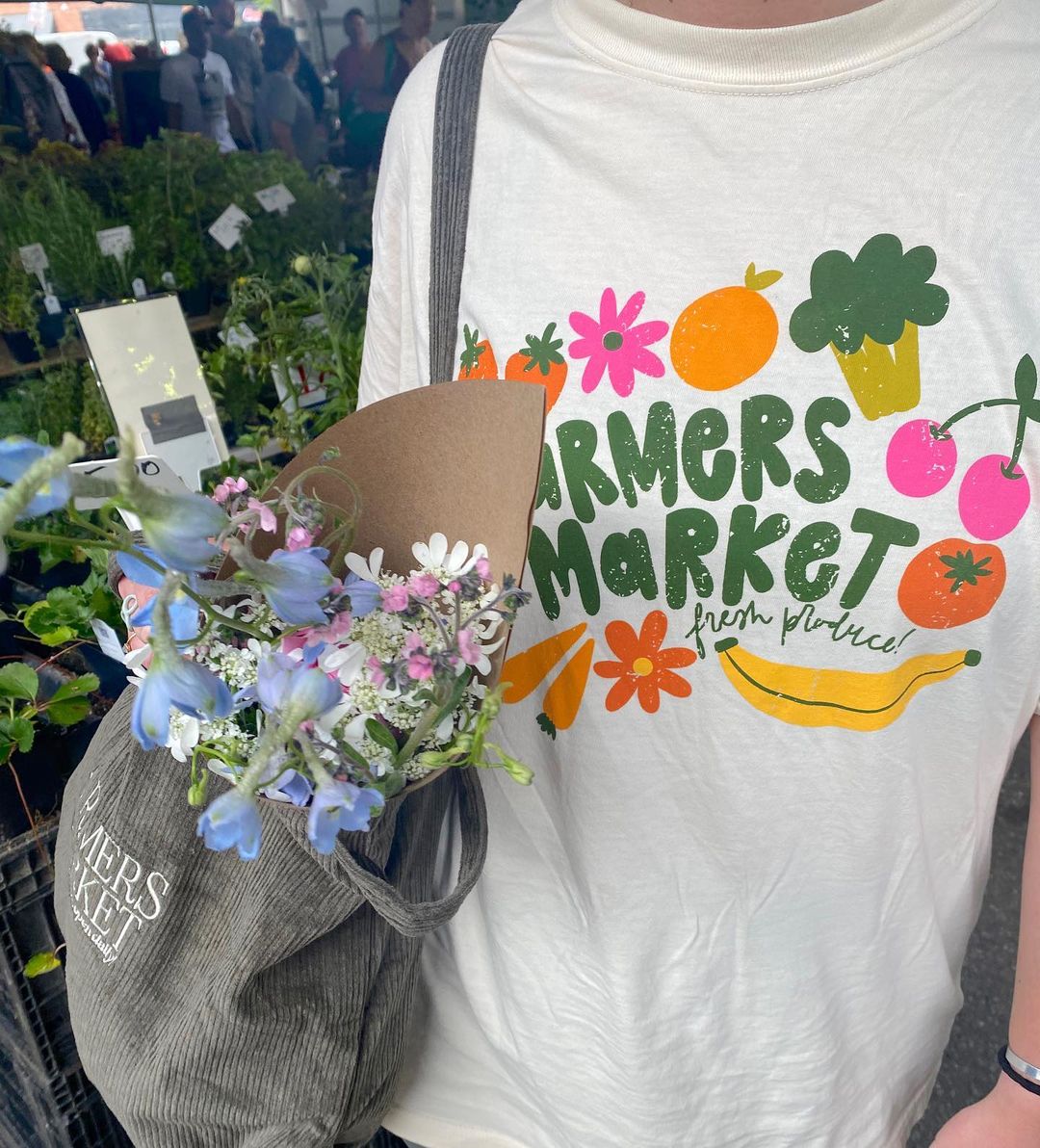 One way to diversify your products is by experimenting with new materials and techniques. Order a new type of blank garment or accessory to decorate. Or maybe learn a new decoration technique like screen printing with vinyl or machine embroidery. With the rise of conscious consumers decorating sustainable or eco-friendly blanks could create a niche within your market.
If you mainly sell apparel (tees and crews), your customers may come to a point where they realize their t-shirt drawer is full and they don't need anything else from the apparel section of your brand. This is why it's so important to continue to add new and fresh products to your Etsy or Shopify store.

Tap Into Your Hobbies & Interests
Leverage your passions to create unique products for niche markets. For instance, as an avid reader, Allie developed a collection of apparel, bookmarks, and stickers for her fellow book lovers. By showcasing her enthusiasm, she attracted like-minded followers and experienced a super successful collection launch.
Selling to a niche group who shares your interests can create a close-knit community, where your passion becomes the driving force in attracting customers. Remember, you don't have to limit yourself to products tailored to your entire audience's preferences; there is value in catering to a specific, passionate niche.





Expand Product Categories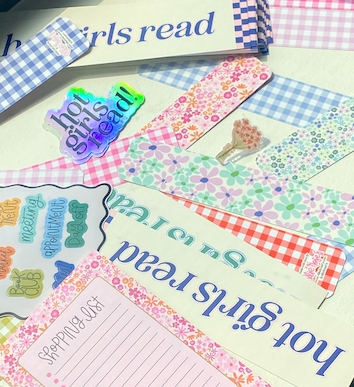 Don't be afraid to jump into a new type of product for your store. Your most loyal customers may already have a drawer full of your custom clothing, but do they have an enamel pin with your brand on it? Small promotional items like plushies, pins, & stickers can help get the word out about your brand.
If you've only ever decorated t-shirts and crewnecks, maybe consider adding complementary accessories such as scarves, bags, or jewelry that can be paired with your existing wearable products. This allows customers to create a cohesive and personalized look while increasing the average order value.

Collaborate With Other Makers & Apparel Decorators
Collaboration is a powerful tool for diversifying your handmade products. Seek out partnerships with other makers or small businesses whose products complement yours. Each small business owner has their specialities with what they are best at and what resources they have. Something that you might want in your shop could be easily purchased and customized by another artist. This gives them support with business and exposure, while also giving you custom products that you need and giving back to the small business community.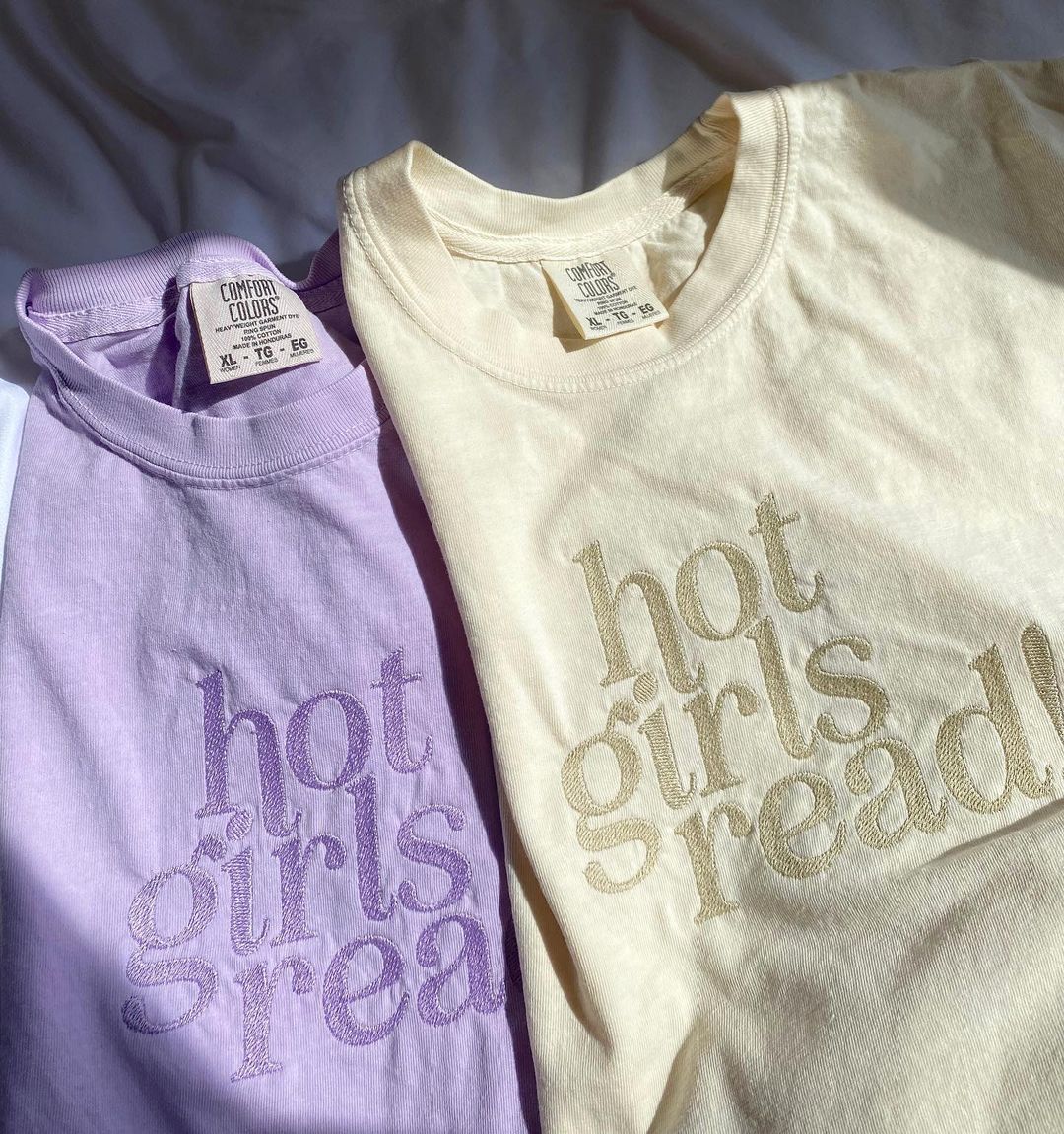 Allie really wanted embroidered items in her shop but was hesitant to invest in an embroidery machine and time to learn the new technique. Instead, she leaned on a fellow small business owner and embroidery artist, Stephanie, who owns her own shop, Hundred Acre Threads.
Stephanie offered her embroidery services to help Allie produce a collection of embroidered shirts and their collaboration has been so successful since then that they've made over 1,000 shirts together! Allie just orders the blank apparel from presshall.com and sends them directly to Stephanie's embroidery workshop.
Whether you learn a new technique or find a maker to collaborate with, you aren't alone. At Press Hall, we're here for makers of all kinds and to help your small business grow.
Ditch DIY, & say hello to DIT (Doing It Together).
Our team of in-house makers are here to help you find the right blank for your next product launch. We also publish apparel decoration education at presshall.com/content.