Get To Know Sport-Tek
Meet Sport-Tek: Our favorite blank apparel brand for activewear. Shop blanks for active (or athleisure) lifestyles. Plus, they've got great sublimation blanks too! Win, Win, Win!
Since 2004, Sport-Tek has been making vibrantly-colored activewear with high-performance fabrics. Typically you can only get access to Sport-Tek blanks with a wholesaler's license… Not anymore!! Whether you buy 15 or 500, Press Hall believes that every maker deserves to get the same great blanks for the same, low, wholesale prices. No wholesaler's license or minimum order quantity needed.
Designed for every member of the team, Sport-Tek offers blanks in styles and sizes for men, women, and youth. So if you need to outfit your little league team or the community that cheers them on, you can find matching gear for everyone.
Active blank apparel that breathes and flows without chafing? Manages moisture and odor? And provides a delightful canvas for sublimation? You bet! Sport-Tek blanks do it all. Sport-Tek makes blank tshirts that are perfect for those with active lifestyles or for anyone who appreciates buttery-soft clothing. Who doesn't love that?!
Even if you don't use Sport-Tek blanks for sporty things, they make fabulous blanks for sublimation due to their high synthetic fiber content.
On top of selling great blank apparel and accessories from awesome brands like Sport-Tek, we love sharing our expertise on all types of apparel decoration. Check out our Education Studio for free tutorials on everything from sublimation to screen-printing, HTV, and more!
As always, our team of in-house makers are here to help you find the perfect blank for your next project. Call us at (855) 919-2467 or email us at help@presshall.com
Polos & Shirts For Sports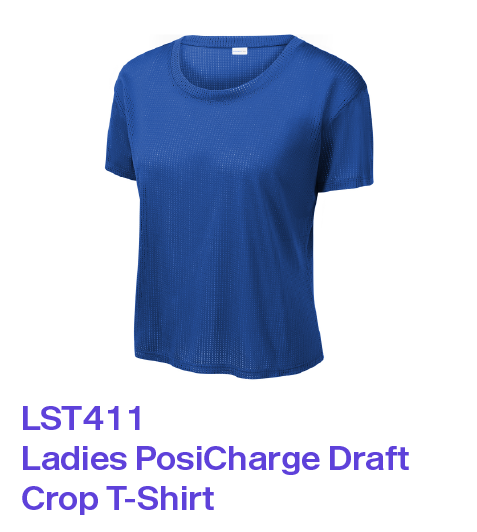 Whether you need pickleball outfits for yourself or matching jackets for a whole team, Sport-Tek's active shirts are lightweight, super soft, moisture-wicking, and most importantly, the PosiCharge fabric locks in colors for a professional final product.
Busting out those dance moves is much easier (and looks way cooler) with the right outfit. The Sport-Tek Ladies PosiCharge Draft Crop T-Shirt is a great start. This blank crop top is not only cute, it's an affordable and super-functional active shirt!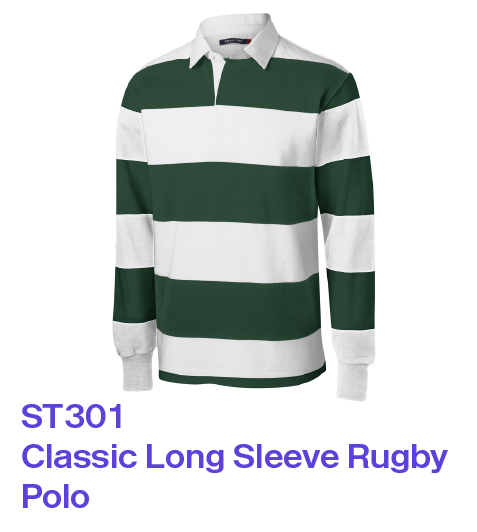 Maybe you're making a set of blank shirts for rugby? Press Hall has those too! When you ask us to suggest blank shirts for sports, our first suggestion is Sport-Tek.
Sport-Tek Jackets & Sweatshirts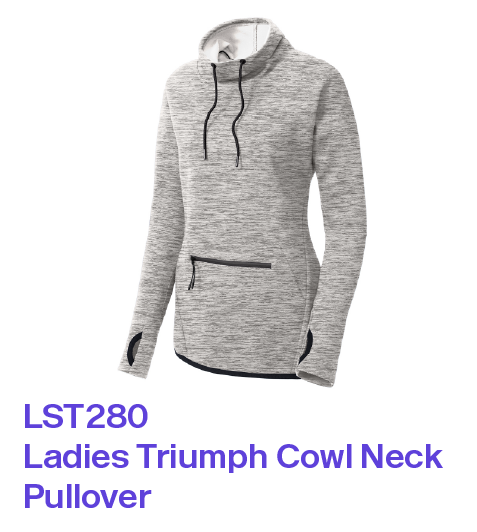 Take your yoga studio to the next level with the Sport-Tek Ladies Triumph Cowl Neck Pullover. With the thumb holes that every yogi needs in a sweatshirt (and a convenient zipper pocket for valuables) this Sport-Tek pullover is slimming and forgiving in all the best ways.
Ever wanted to make your own letterman jackets? Now you can! With all the iconic elements of the well-known letterman jacket (minus the letters) you can add your favorite team logo, numbers, or letters to create your very own letterman jacket. It all starts with the Sport-Tek Fleece Letterman Jacket, which you can find on Press Hall.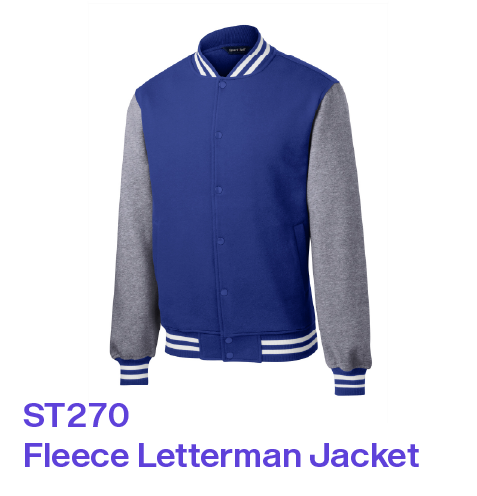 You know what else you can find at Press Hall? Other awesome, decoration-ready Sport-Tek jackets & sweatshirts.
Sporty Pants & Shorts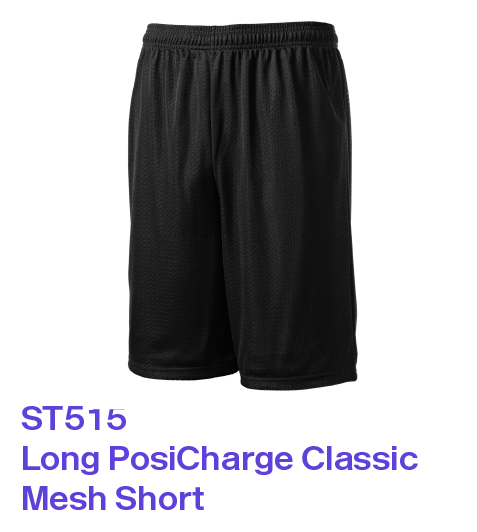 Need cheap basketball shorts? Sport-Tek has tons of sport apparel, including basketball shorts, running shorts, and even volleyball shorts.

Outfit your whole basketball team with Sport-Tek Long PosiCharge Classic Mesh Shorts.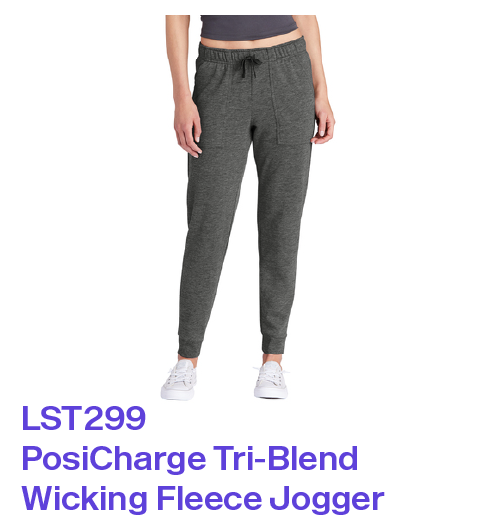 Everyone loves a matching set. Why not start with these cozy fleece joggers? The Sport-Tek Ladies PosiCharge Tri-Blend Wicking Fleece Joggers have everything you need; Pockets, warmth, affordable price tag, drawstring, and soft ankle cuffs.

We also carry the Sport-Tek Sport-Wick Fleece Jogger which is the unisex version of the same blank joggers.
Sport-Tek Sublimation Blanks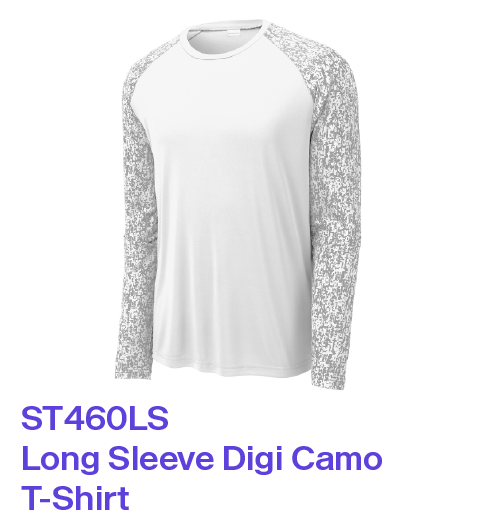 Sport-Tek makes high-quality blanks for almost any sport or activity. The icing on top? Their "PosiCharge" fabric is 100% polyester, which means the white and light color options make great sublimation blanks! Yay!
Even if they aren't made with their PosiCharge fabric, it's still very likely that they're made with mostly synthetic fiber. A great example of this is the Sport-Tek Long Sleeve Digi Camo T-Shirt, which is still a 100% polyester shirt. It's got a super cool pixelated camo pattern on the sleeves, yet the bodice is blank and white, awaiting your next sublimation design.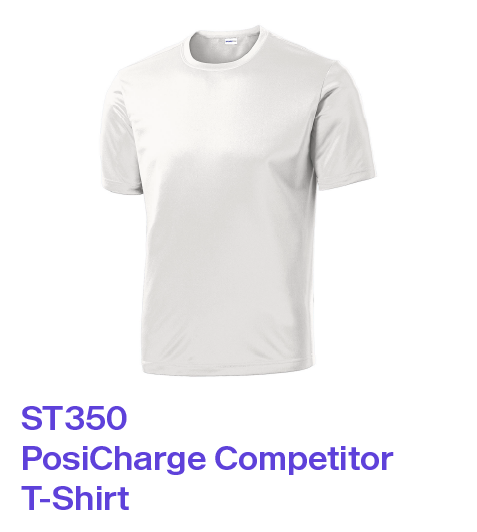 Meet the Sport-Tek ST350, aka the Sport-Tek PosiCharge Competitor T-Shirt, aka your new favorite polyester shirt for sublimation. It is the ultimate sublimation blank. The tag is easily removable so you can rip and replace it with your own tag or brand name.
If you're looking for sublimation jackets, crewnecks, hoodies, and other cool polyester blanks, check out our "Blanks For Sublimation" article for a list of hand-selected blanks that have been tested and approved to work fabulously with sublimation.


Alas, this is the end of the article. Don't fret! Ye can find many more Sport-Tek blanks and plenty of great sublimation blanks at Press Hall. Go forth! Explore and decorate! The perfect blank exists at Press Hall.



Ready to start making?
Discover more blanks and different ways to decorate them.
See more