Get To Know Port Authority Clothing Brand
Get To Know Port Authority Clothing Brand
Looking for affordable blank accessories and apparel that you can confidently decorate and resell in your shop? The Port Authority clothing brand might be perfect for you!
While they offer so many great blanks, the Port Authority Clothing brand champions categories like blank:
Bags
Hats
Polos
Outerwear
Button-up shirts
Established in 1994, the Port Authority Clothing brand has been a reliable source of blank accessories and apparel for decorators of all kinds. Port Authority offers many categories in sizes for men, women, and youth. All of which are available to shop online at Press Hall.
Check out the official Port Authority Clothing Size Chart to get a feel for their general size guidelines. If you're looking for plus size blanks, we carry both of their extended size shirts (the Long Sleeve Easy Care Shirt, and the Silk Touch Polo) which come in sizes 7XL through 10XL.
Whether you're looking for the perfect blank tote bag for your next product launch or performance polos for employee uniforms, Press Hall is here to help. Call the Press Hall team directly at (855) 919-2467 or email us at help@presshall.com


Blank Accessories
One of our favorite things about the Port Authority Clothing brand is the breadth and depth of their blank accessories. Name your price point and a type of accessory you want to decorate, and BOOM! They've probably made it. They make all kinds of blank accessories, including:
From decoration-ready tote bags and fanny packs to a stadium seat, Press Hall has all the Port Authority bags and accessories you could ever need. Plus, we'll get them to your door faster than you can say supercalifragilisticexpialidocious. Well, not that fast, but you get the point.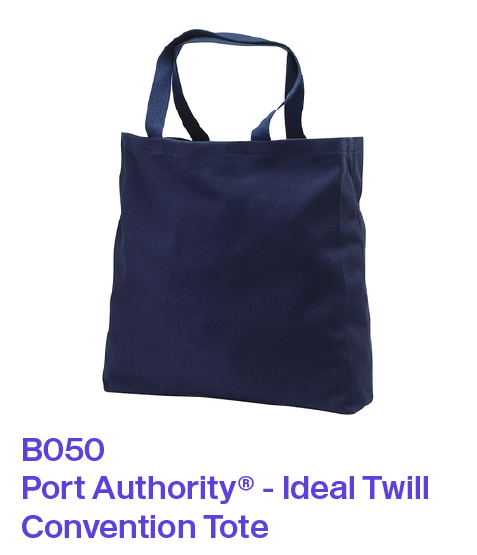 Looking for the perfect Port Authority bag to help make your business logo into wearable merchandise? Let your happy customers do the marketing for you by embellishing the Port Authority Ideal Twill Convention Tote (aka "the B050") with your brand or company logo. The B050 is a super durable 100% cotton twill tote bag featuring cotton web handles and a large interior space of about 14'H x 14'W x 3'D.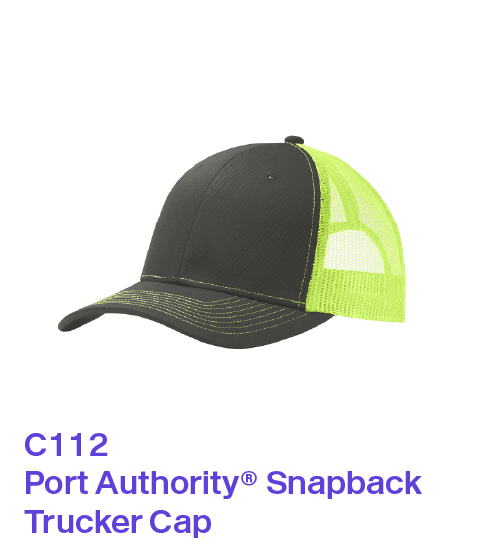 This Port Authority Snapback Trucker Cap is one of our customer favorites. Nicknamed the "C112" for short, this two-toned trucker hat features breathable mesh and an adjustable snapback closure for ultimate comfort and perfect fit.
There are so many color options to choose from with this Port Authority hat. The front panel and bill are 100% cotton twill and the mesh is 100% polyester, with the exception of the heathered color options. The heather color options are made from a 65/35 polyester/cotton twill blend. Overall, this snapback trucker hat is 1000% ready for you to decorate.
If you need a bit of decoration inspiration, check out our Reels on Instagram. We've decorated this hat twice: once with reverse dye (aka bleach dyeing) and once with hand embroidery on the mesh panel.
Port Authority Polos
Whether you're starting your own golf clothing brand or uniforming your team, there are three main types of Port Authority Polos you should consider, like the:
Classic Pique Polos
Silk Touch Polos
Performance Polos
Ready to shop for the perfect blank polo? Head on over to Press Hall and let our team know if you have any questions or need help narrowing it down.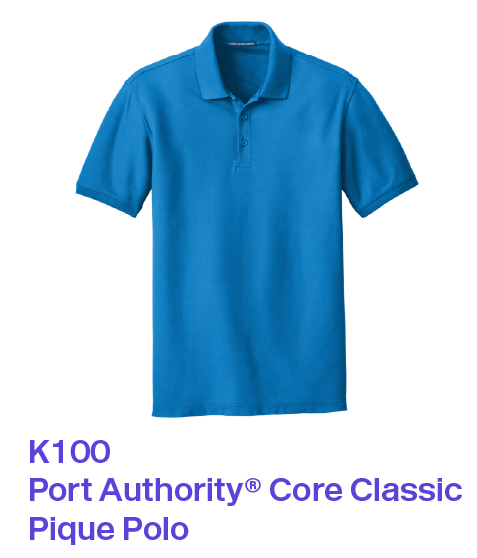 Within the selection of Classic Pique Polos, our top-seller is the K100, aka the "Core Classic Pique Polo". At an affordable cost, this 4.4-ounce Port Authority polo is a great choice for those just getting started or those looking to lower costs without skimping on quality.
If you have an event coming up and need to outfit your volunteers or employees without breaking the bank, the K100 is likely the perfect blank polo for the job. Wear them blank or decorate them with your logo or event name.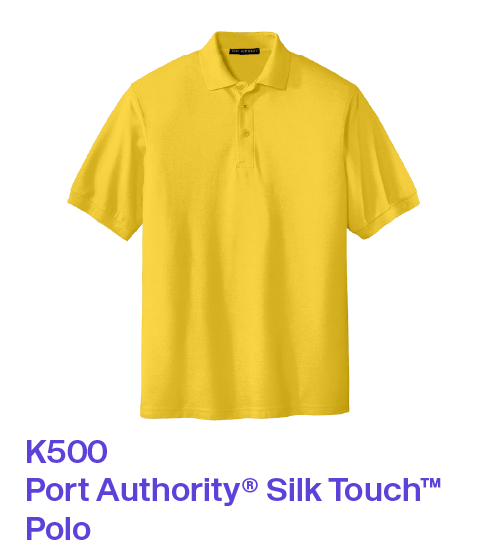 Within the selection of Silk Touch Polos, the Port Authority K500 is a step up from the K100. It's a bit heavier in weight at 5 ounces and feels a bit silkier with more polyester than cotton when compared to the heavily-cotton Classic Core Pique Polos.
Stuck between the K100 and K500? Luckily you can order just one of each from Press Hall (at wholesale prices) and return the one you don't like as much with our 60-day return policy. Yay for simplicity!

Within the selection of Performance Polos, the K863 Port Authority C-FREE Performance Polo is our go-to polo for those seeking to lessen their impact on the planet and feel comfortable while doing so.
From the recycled polyester pique fabric to the recycled thread that holds it all together, the K863 polo is soft to the touch, snag-resistant, moisture-wicking, and even provides UV protection.


Port Authority Outerwear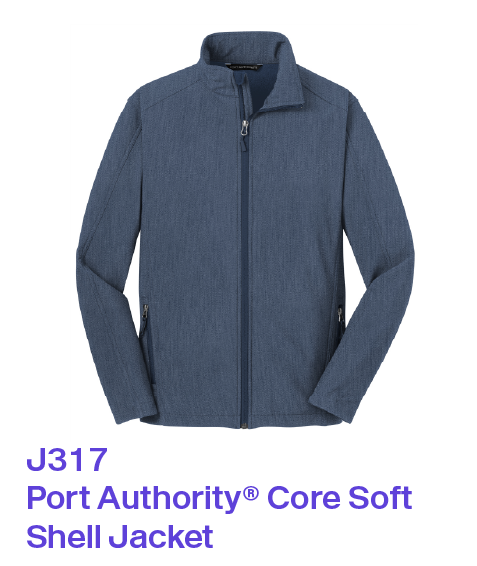 The sheer number of jackets, vests, blazers, parkas, and other Port Authority outerwear that exists is astonishing. From high-visibility outerwear and 3-in-1 snowboarding jackets, to ladies puffer jackets and vests, Port Authority has the outerwear category covered, literally.
The Port Authority Challenger Jacket (aka the "J317") and the J754 Port Authority Core Soft Shell Jacket are two of our top-selling jackets for many reasons. Firstly, they are both water-resistant, shedding wind and rain.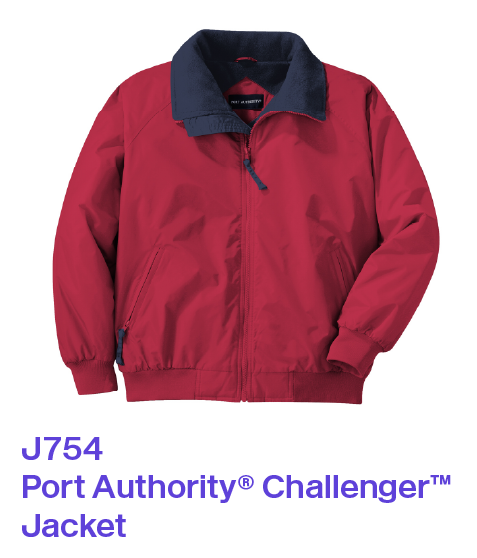 Secondly, both of these Port Authority jackets are perfect for embroidering a logo to the chest area. The J317 even has a feature called "The Port Pocket", which is a zipper inside the chest area that can be unzipped and hooped into your embroidery machine without deconstructing the jacket.

As always, our team of in-house makers are here to help you find the right Port Authority blank for your next company event or product launch. Call us at (855) 919-2467 or email us at help@presshall.com